Liz Concentrates hard on spinning!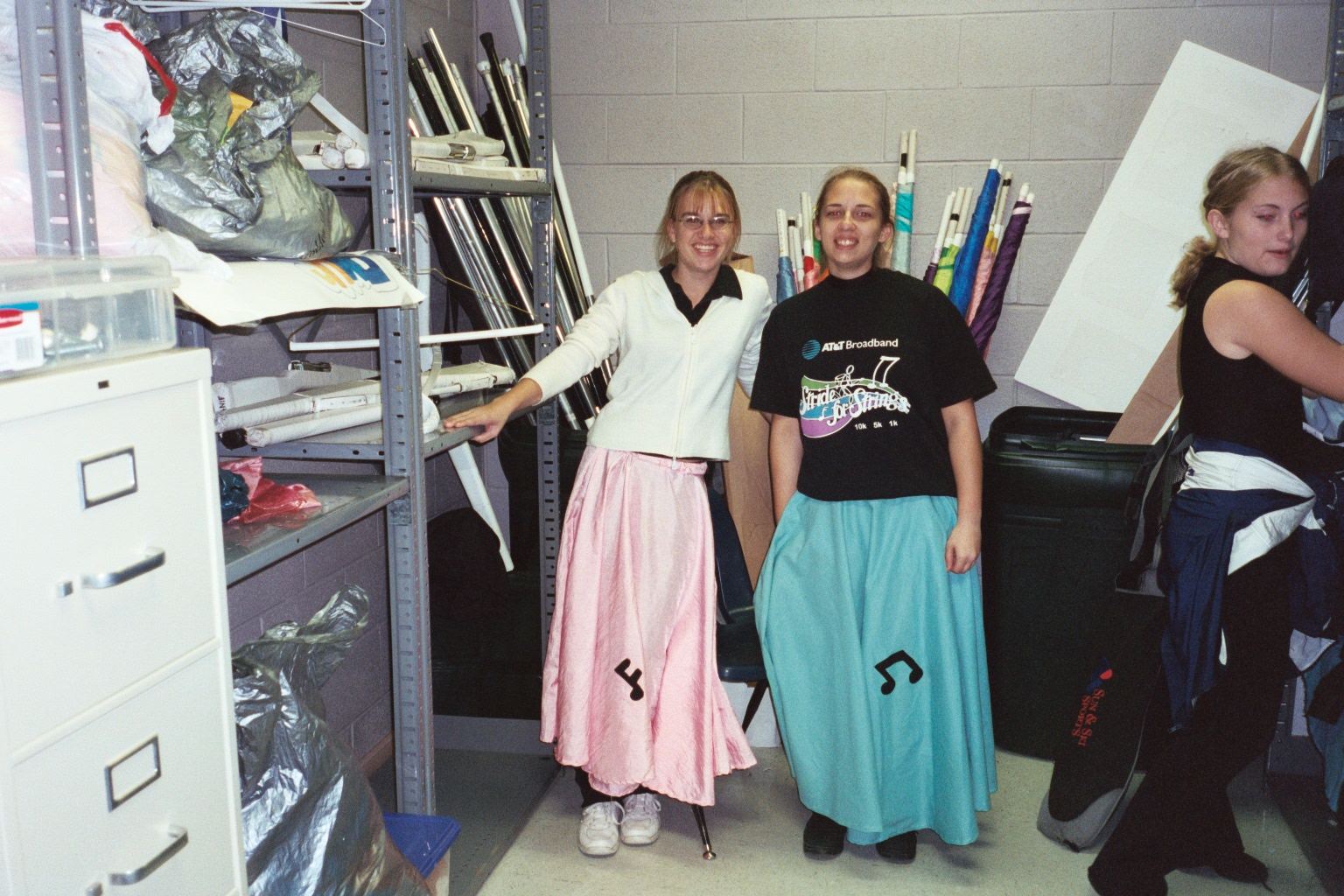 Kristin and Julia show off their poodle skirts...in their practice clothes!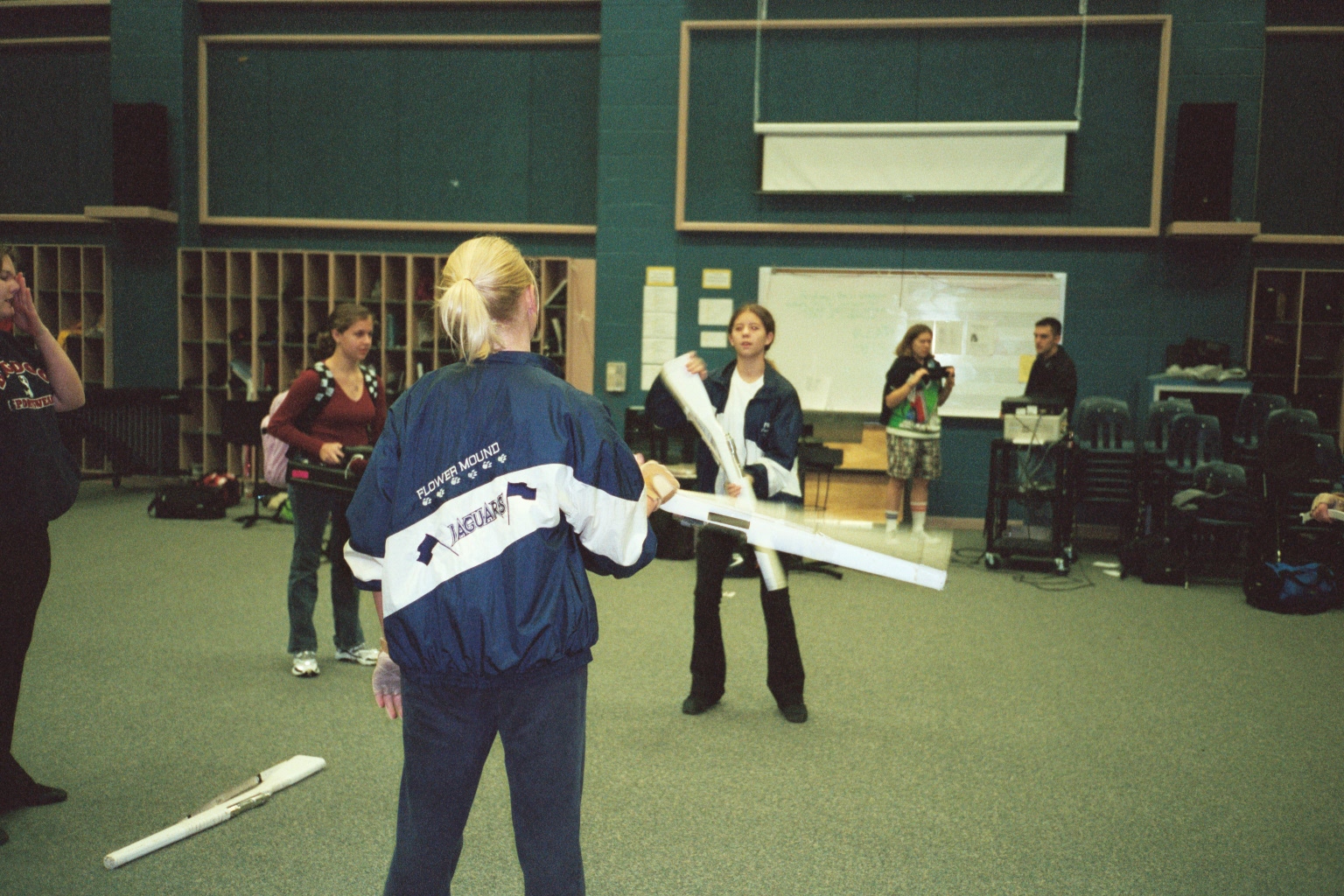 Kelly and Maria practice perfection!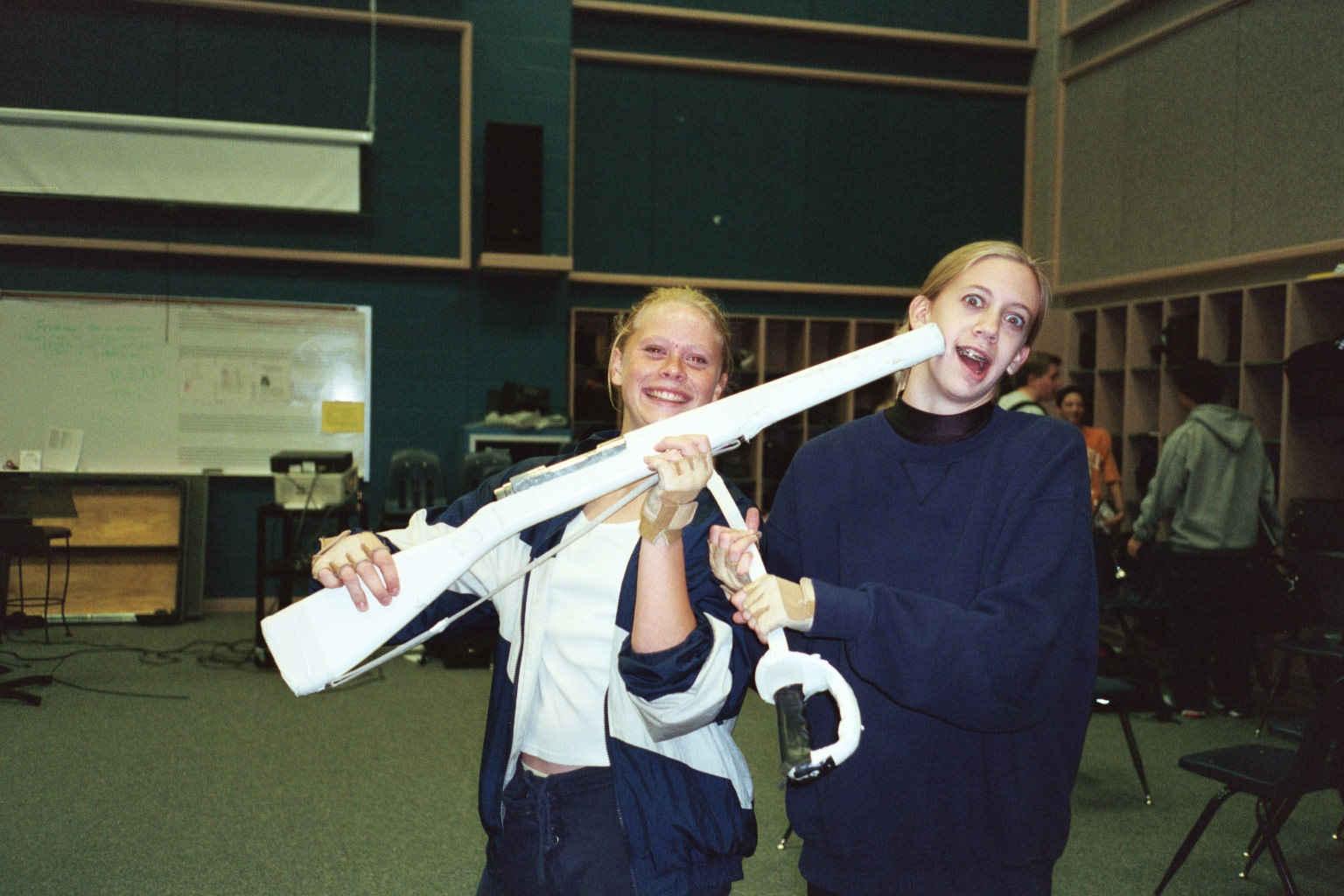 Kelly and Anne....do I HAVE to explain this one? lol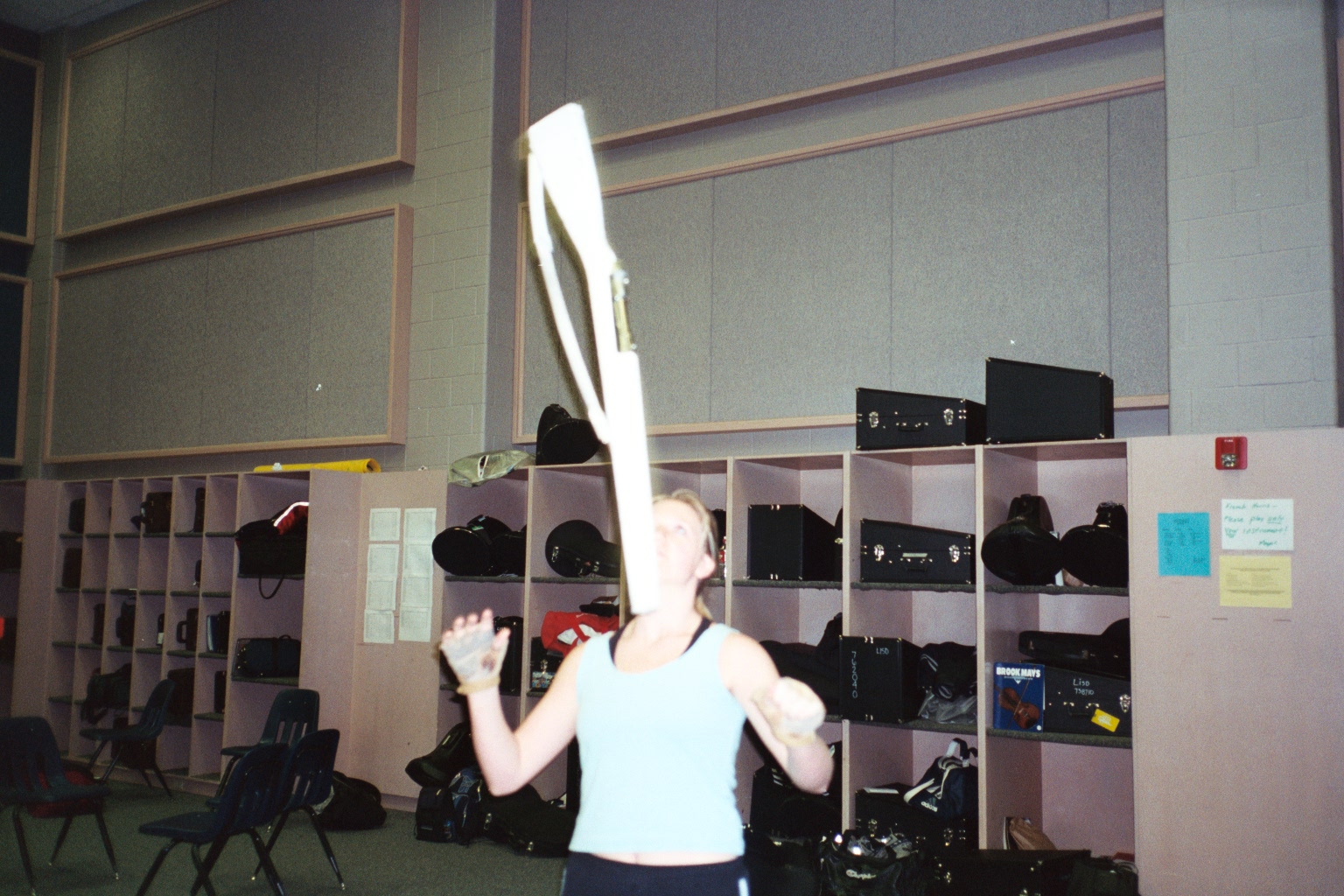 Michelle balances her rifle on her nose...j/k! She's really tossing it, but it looks cool!
50's Day for the Guard! (L to R: Julia, Kristin, Megan, Liz(Bottom)

Rifle spinning time!
Megan and Julia give it their all!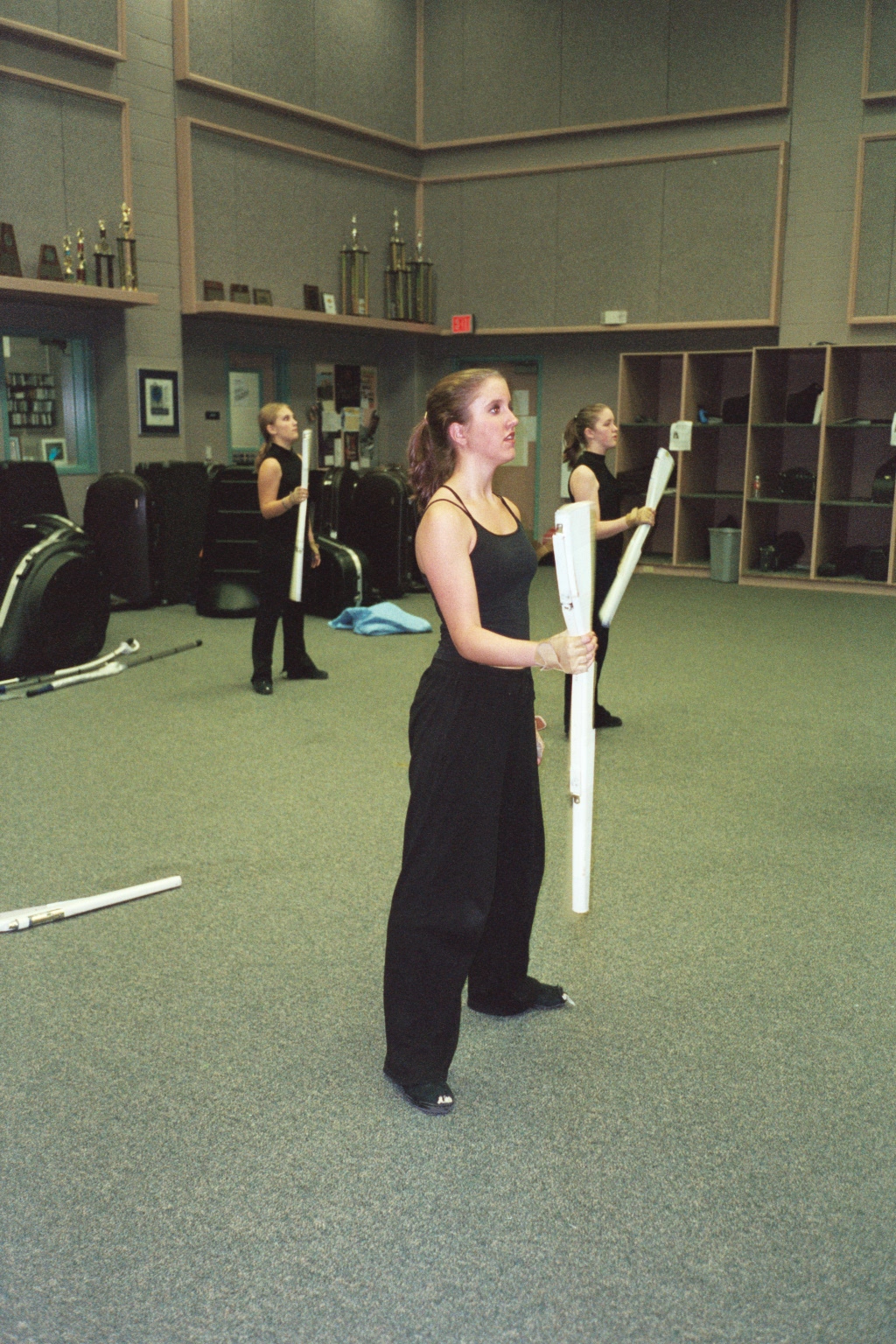 "..How many has this been??" Megan looks tired.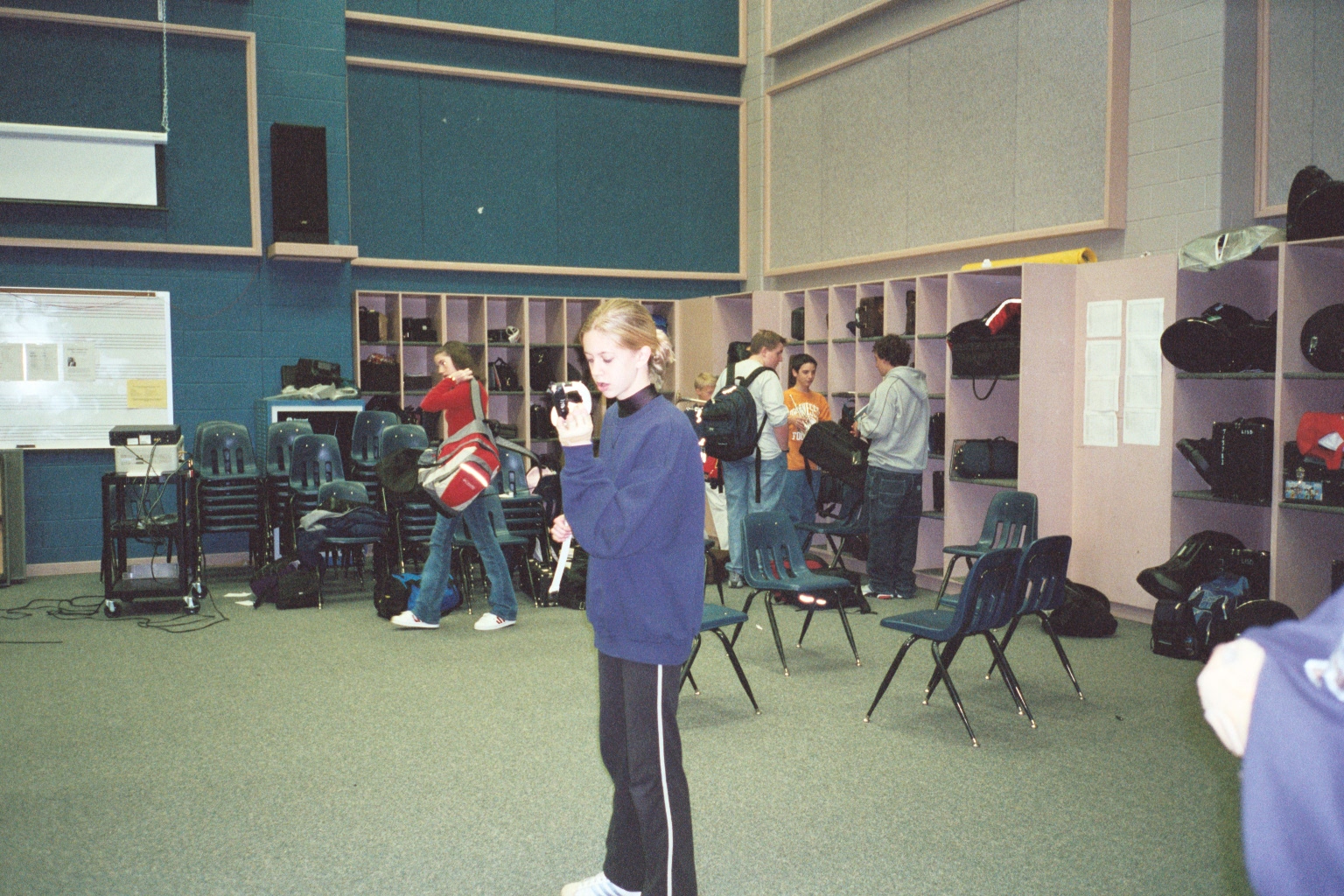 Anne looks in awe at her sabre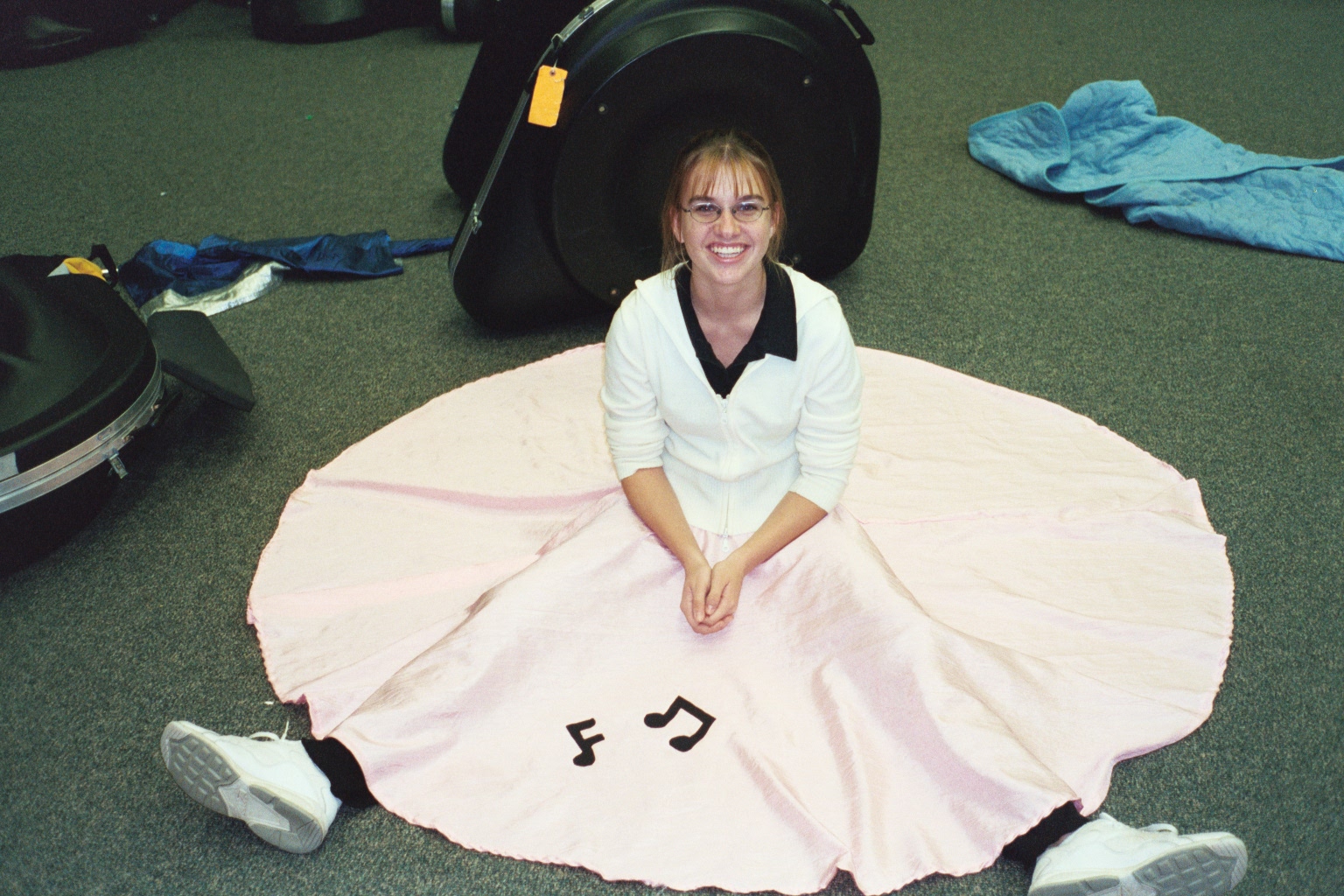 Your skirt is bigger than you are Kristin!!