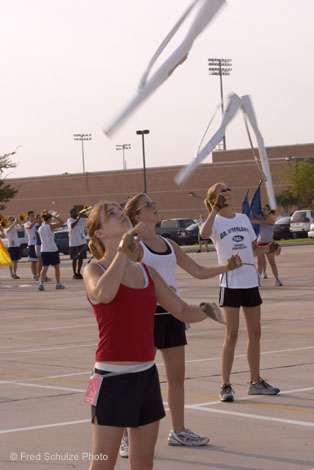 Kristin, Megan, and Anne practicing to make it right!
Michelle concentrates on hitting her drill spots right!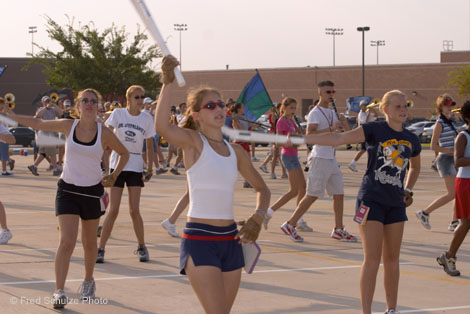 Rifle straight up and down, out to the side...who knows!!
Katie shows off her stuff in front of the trumpets!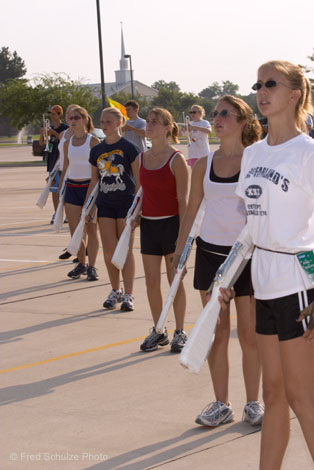 The proud and talented rifle line...marching backwards!!!!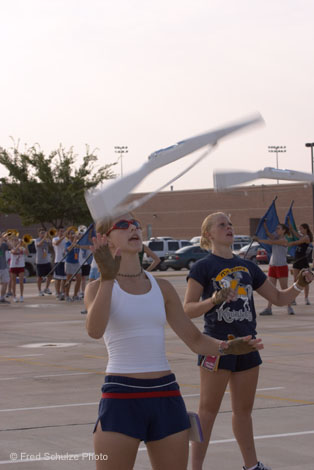 Newbie Nikki and an "oldie" Kelly lookin cool in their shades (and good technique!)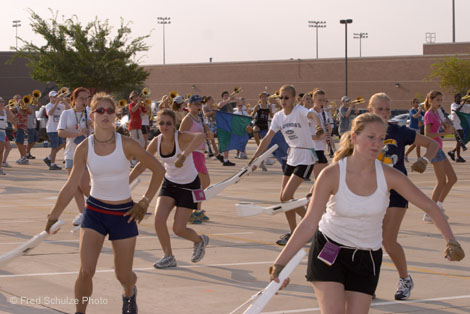 Rifle line in action!!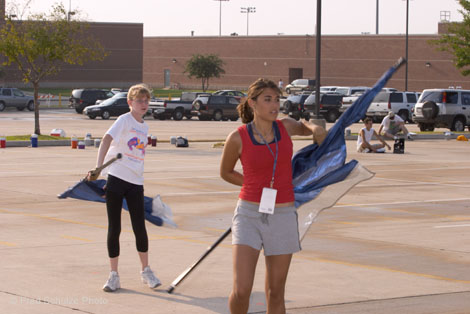 Liz and Madison concentrate on learning and perfecting the flag work!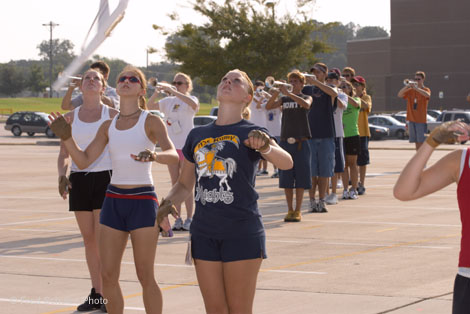 Kelly aka "Rifle Freak of Nature" tossing another perfect toss!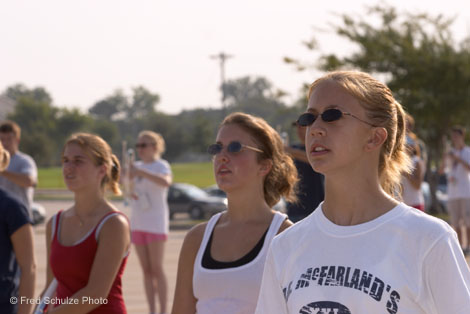 Kristin Megan and Anne try and keep it cool while workin our bums off in the 100 heat!